We have a lot of Spanish drinks as well as food at La Paella Tapas Bar!
House Wine | Rose | Organic | Champagne | Sparkling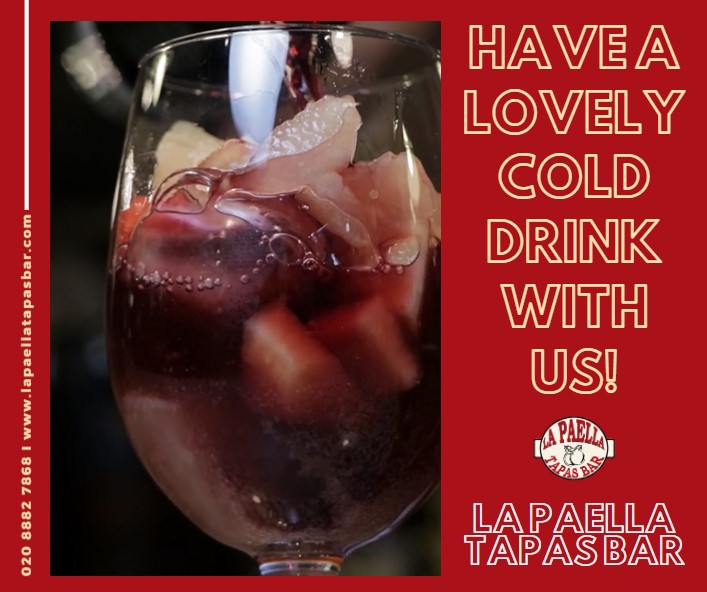 What is Sangria?
Sangria wine Is it delicious punch that consists of chopped fruit, wine and lemonade.
What else do we serve?
Our Tapas bar is always ready to make sangria for whoever comes in as it is a traditional Spanish drink.
We also have a range of beers, spirits and other wines that can accompany a delicious meal putting Spain on your doorstep.
Who do we serve?
In our Southgate restaurant, we love to put smiles on peoples faces with our tapas as well as giving them one of our many drinks! Anyone is welcome!
Fancy some Tapas or one of our speciality Paellas? Then don't look any further, we have you covered. Ready just to pick up. Click here.
Spanish drinks and cuisine consists of the cooking traditions and practices from Spain. Olive oil is heavily used in Spanish cuisine. It forms the base of many vegetable sauces. Herbs most commonly used include parsley, oregano, rosemary and thyme. The use of garlic has been noted as "common to all Spanish cooking."